Posted Thursday, 27 January, 2011 - 03:28 by Andos in
Problem 1:
If I set the TargetRenderFrequency or TargetUpdateFrequency to anything before the .Run() call, the values are not saved.
Problem 2:
If I (in the load event) set the frequencies to 60, this is the values I get at runtime: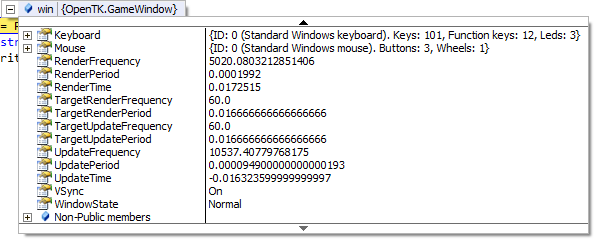 Why on earth does it render so much and update so often? It completely drains all CPU available. And this is with VSync set to ON!