Posted Thursday, 28 April, 2011 - 17:09 by movAX13h in
hello!
first of all, thanks to everyone who contributes in opentk. it's a great thing.
after playing around for 2 weeks (opengl 3, sl 1.3, win7 64, .net 3.5), some questions came up:
1. is there a official IRC channel for opentk related live discussion?
2. I do not get textures on nvidia graphics adapters (tested on 3 different machines) - not even when running the official examples coming with opentk;
everything works fine on ATI.
here's what gdebugger says (the texture has correct dimension but all colors and alpha are set to 0):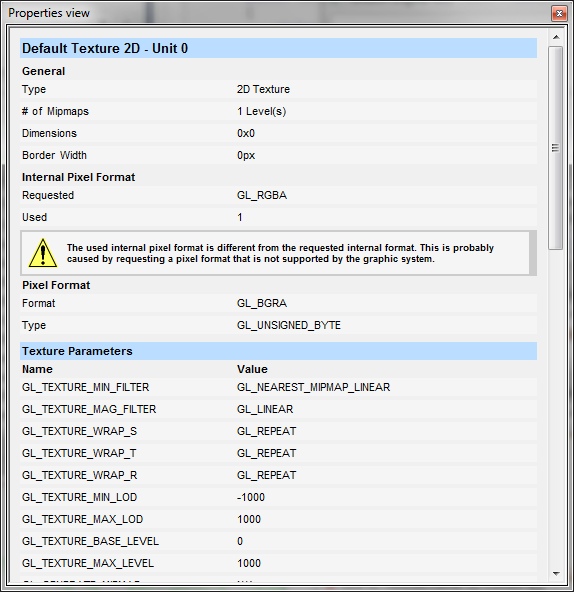 I've tried all combinations of pixel formats with no success.
since it is working on a machine with an ATI card, I'm kind of lost ... does anyone have an idea what I might be missing or is this a known issue?
my main resource for testing is the source I found here: Loading a texture from disk
thanks for your time,
movAX13h